NY Jets: Ranking all 12 of the team's free-agent signings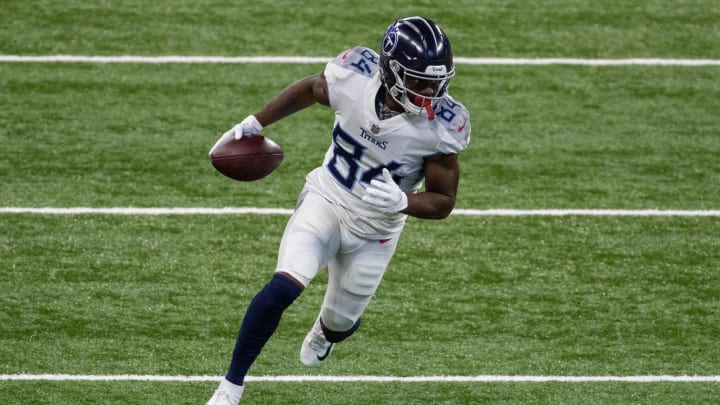 NY Jets, Corey Davis / Trevor Ruszkowski-USA TODAY Sports
The NY Jets set out to enact sweeping changes up and down the organization this offseason. Of course, this was always going to be the case following a dismal 2-14 campaign a year ago.
The roster the Jets fielded in 2020 was among the worst in the NFL as evidenced by the fact that they lost their first 13 games. It was clear that change was needed.
And change is something very familiar to general manager Joe Douglas.
Since taking over as the team's GM in June of 2019, Douglas has overhauled much of the organization. From the roster to the coaching staff, the current iteration of the NY Jets franchise is very much a product of its general manager.
The majority of the current roster is made up of Joe Douglas additions. Only a handful of projected starters remain from the Mike Maccagnan regime. This is very much Joe Douglas' team.
The overhauling process continued this offseason with Douglas' second free-agent period with the organization. And after bargain-shopping in his first go-around, he made sure to make a few notable additions in year two.
The Jets were busy making a total of 12 free-agent signings, all of which will have varying degrees of impact with the team. Some will be counted on as day-one starters while others are just trying to make the final roster.
With training camp fast approaching, let's take a look and power rank each of the Jets' 12 free-agent signings from the 2021 offseason.
*Note: This will only include players signed during the month of March, or the initial wave of free agency. Players like Morgan Moses, Corey Levin, Ronald Blair, and Sharrod Neasman will not be included.