About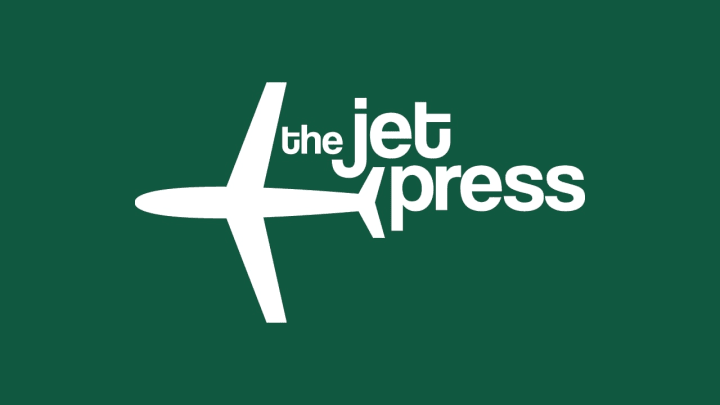 Welcome toThe Jet Press, the New York Jets news and opinions site brought to you by the FanSided Network. The Jet Press is dedicated to providing top-notch Jets news, views, and original content. This site also serves as a community for like-minded fans to come together to catch up on the latest news and to discuss their passion.
MEET THE TEAM
Justin Fried is a young, passionate sports journalist looking to share his enthusiasm and passion for football and other sports with the media world. He began covering the Jets as a Contributor for The Jet Press in August of 2017 before becoming an Expert for the site in January of 2019. He has also been an Expert at Golden Gate Sports since April of 2019. Contact him via email at justintfried@gmail.com.
Follow @JustinTFried 868 followers
Chris is from Germany. He first became familiar with the NY Jets unknowingly while watching the series "The King of Queens" when Doug Heffernan forced himself to wear a skin-tight Jets t-shirt.


Additionally, he is addicted to Fantasy Football.
Follow @NassNFL 1,532 Followers

Follow @smollerreport 287 followers
20 years old. Aspiring, behind-the-scenes, writer. Computer Science/Mathematics major. Die-hard Jets fan.
Follow @nyjetsgameplan 224 followers
I am a lifelong football fan. I was born and raised in New York. I have written about the NFL and various other football leagues for different sites, dating back to 2001. I am an active member of Scribophile.
Follow @ByMikeMitchell 5,175 followers
Follow @brudman_wtop10 137 followers
Follow @richardlouis6 492 followers
Penn State 2019.
Follow @slightnegative 68 followers
Jonny is an enthusiast for all things sport, passionate about writing and bringing a fresh take to some of football's hot topics.
Allen Settle covers the New York sports market as a writer at Fansided. He has covered the New York Mets at Rising Apple since 2018. He has also written for Daily Knicks and The Jet Press since 2020. Previously, Allen contributed to Golden Gate Sports, covering the Bay Area teams in California. Use settledownsport@gmail.com to contact Allen for business inquiries or comments.
Follow @allensettleFS

A passionate and knowledgeable fan of the New York Jets. Firm, firm believer in Same Old Jets - it's a real thing!!!
Follow @RobTheDarksider 16 followers
What's going one everybody! I'm Sean and I'm a recent Rutgers graduate now going for my Masters in Legal Studies at Arizona State. I've played baseball my entire life and still do to this day. I love talking sports and predicting games, so hopefully I can offer some helpful insight into a field I believe I know a little something about. Personal site is "Resurgent Sports" on WordPress. Make sure you check that out as well. Thank you!
Follow @SeanBazz12 310 followers
Journalism Student from Westchester County, New York. I am a life long Jets fan passionate about covering the Green and White for Fansided.
Follow @alexwendling36 138 followers
-Co-Host of @KnicksJetsEtc. Podcast -Staten Island -Federal Attorney -Sports Addict (Not seeking Treatment)
Follow @Jmeleka
477 followers
I worked for years as a music journalist and now write books and films. Gang Green diehard since 1988. NYJ down for life. #nyjdfl
Follow @thestevenblush 174 followers
Formerly of Bleacher Report, The Sportster and ESPN TrueHoop Network Blog.
Follow @Steve_A_Nixon 315 followers
WRITE FOR US
We aren't called FanSided for nothing. Our network of sports, entertainment and lifestyle sites are powered by fans that want to cover their passions! Whether you are just looking to get your start in online media or you want to contribute to your favorite site as a hobby, FanSided wants to hear from you.
Whatever your goal, FanSided can help your voice be heard. If you are interested in writing for any of our sites, please be sure to check out our openings page and submit a proposal.
ABOUT FANSIDED
The idea of FanSided was born in 2007, when two brothers felt that their favorite team, the Kansas City Chiefs, was being under-covered by the mainstream media. Taking matters into their own hands, they launched Arrowhead Addict, a move that would spawn the creation of FanSided in 2009, a network of over 300+ fan-powered unique sports, entertainment and lifestyle sites dedicated to team-specific, sport-specific, genre-specific, and fanbase-specific coverage.
From sports, movies and TV to lifestyle and tech, FanSided has you covered.
ADVERTISE/CONTACT US
Let's stay in touch. If you'd like to advertise with us, partner with us or have feedback, please fill out our contact form.
Email us: thejetpress@fansided.com
Write us: Sportority Inc., 462 7th Avenue, Floor 4, New York, NY 10018