NY Jets players won't attend in-person voluntary workouts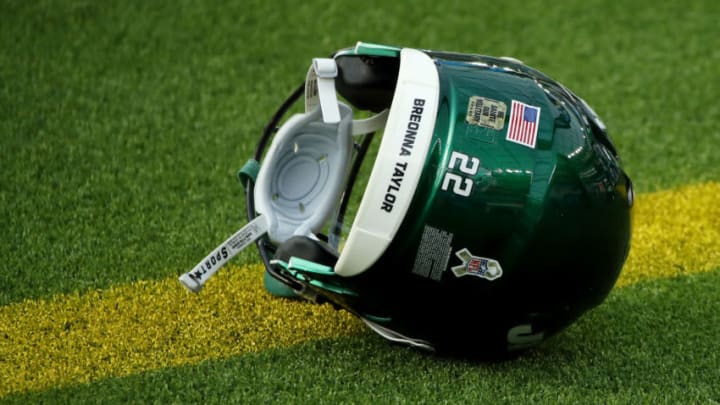 NY Jets (Photo by Katelyn Mulcahy/Getty Images) /
The NFL is planning to have all 32 teams begin in-person voluntary workouts starting on April 19th. But don't expect the NY Jets to be one of those teams.
On Friday, the Jets joined an increasing number of teams to opt-out of the voluntary workouts citing concerns with the ongoing COVID-19 pandemic.
The Jets became the 11th team to release a statement disagreeing with the NFL's decision to move forward with in-person workouts later this month, despite the league's plans to return to normal this offseason.
Through the NFLPA, the Jets released the following statement on Friday.
"Football is a labor of love for our men, who work year-round to stay in shape and prepare ourselves to perform at the highest level. Given that we are still in a pandemic and based on the facts provided to our membership by our union and about the health and safety benefits of a virtual offseason, many of us will exercise our CBA right and not attend in-person voluntary workouts.
We respect that every play has a right to make a decision about what is best for him and his family, and we stand in solidarity with other players across the NFL who are making informed choices about this offseason."
The NY Jets will not be attending in-person voluntary workouts
The statement reveals that "many" Jets players will not attend the in-person workouts that the NFL plan to take place next week. It's unclear which Jets players will and won't be attending the workouts.
But what is clear is that they are hardly alone in their stance.
10 other teams have released similar statements to the Jets over the past few days including the New York Giants, Pittsburgh Steelers, Tampa Bay Buccaneers, Denver Broncos, New England Patriots, Detroit Lions, Las Vegas Raiders, Cleveland Browns, Seattle Seahawks, and Chicago Bears.
Last year at this time, all NFL team facilities were closed and teams were forced to conduct offseason meetings virtually. The NFL was hoping that they'd be able to return to a more normal schedule this offseason, but it doesn't appear as though many players are ready to do that.
The first phase of the offseason is supposed to take place from April 19th to May 14th. This phase will include virtual meetings, facility and weight room accessibility with capacity restrictions, and teams will be asked to "make every effort to have the vaccine available" for players and other staff members.
The second phase, which is set to begin on May 17th, will be the first instance of actual on-field drills with coaches. Meanwhile, the third phase, which would begin the following week, would be a return to normal OTAs including a mandatory minicamp.
Of course, all of that is up in the air now with more than a third of the league disagreeing with this planned schedule.
It remains to be seen if the Jets and other teams will force the NFL to rethink their offseason outlook. At this rate, they might not have a choice.