NY Jets: Adam Gase continues to ignore La'Mical Perine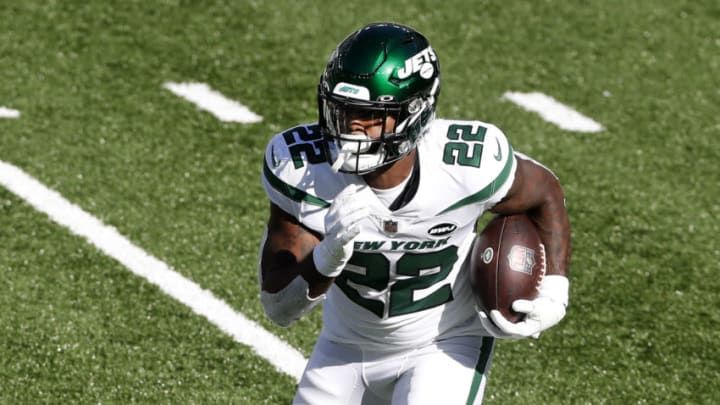 NY Jets, La'Mical Perine (Photo by Jim McIsaac/Getty Images) /
NY Jets' head coach Adam Gase continues to ignore rookie running back La'Mical Perine.
NY Jets' head coach Adam Gase has formed a habit out of misusing his players throughout his time in the league. And the latest victim of Gase's coaching oversight seems to be rookie running back La'Mical Perine.
The Jets drafted Perine in the fourth round of this year's draft with the hope that he could perhaps be developed into the future of the backfield.
With Le'Veon Bell unlikely to be around for much longer, it made sense for the team to be proactive in trying to find his potential replacement a year early.
That said, Perine wasn't expected to contribute much right away. Aside from Bell sharing the bulk of the carries, the Jets signed veteran Frank Gore in the offseason — another blow to the rookie's possible playing time.
Still, fans at least expected to see more of Perine as the year went on. The goal was to see enough to know if he should be factored into the backfield plans for next season — presumably when both Bell and Gore are gone.
His path to a consistent role in the offense was streamlined when Bell went down with an injury early in the season. The expectation was that Perine would receive an opportunity to show what he's made of while Bell was sidelined.
Only that hasn't really been the case.
The NY Jets have used the likes of Frank Gore and Kalen Ballage over La'Mical Perine.
Instead, Gase has deployed Gore, a 37-year-old running back averaging 3.2 yards per carry, as somewhat of a bell-cow back using him perhaps more than he did Bell.
Perine hasn't even received the second-team reps either. That role has gone to underwhelming pickup Kalen Ballage who has struggled mightily in pass protection despite his unofficial role as the team's third-down running back.
Gore received 37 snaps on Thursday. Ballage was given 30. Perine saw the field for just 10 offensive snaps.
The continued misuse — or rather lack of use — of Perine is frustrating given not only Gore and Ballage's struggles, but the fact that neither is likely to be with the team next year.
Not only is it hard to argue that Perine isn't a better option than Ballage right now, but it's clear that one has much more of a future with the organization than the other.
Perine has a 77.6 pass-blocking grade per Pro Football Focus through four weeks. Ballage has a 14.8 pass-blocking grade — the worst of any running back in the NFL. And yet, Ballage was asked to be in pass protection significantly more on Thursday.
There is no rhyme or reason for Gase's decision-making. Perine has flashed in his brief opportunities, but the Jets continue to opt for the likes of Gore and Ballage instead.
With Bell likely set to return next week, it's hard to imagine Perine's role increasing from here. Even if he eventually passes Ballage on the depth chart, he'll still be behind both Bell and Gase's favorite workhorse in Gore.
Ideally, Bell would re-assume his role as the Jets' bell-cow back, Gore would be used in short-yardage situations, and Perine will act as the change-of-pace/third-down back.
But as we've seen this season, the Jets rarely act in ideals. And it's likely that Gase will simply continue to forget that La'Mical Perine exists.