New York Jets: Chandler Catanzaro runs out of lives with gang green CLEVELAND, OH - OCTOBER 08: Chandler Catanzaro #7 of the New York Jets watch his field goal go though the uprights in the second half against the Cleveland Browns at FirstEnergy Stadium on October 8, 2017 in Cleveland, Ohio. (Photo by Jason Miller/Getty Images) /
The New York Jets and kicker Chandler Catanzaro have moved on from each other the team announced. Here are the details and what's next.
It appears this 'Cat' ran out of lives.
On Sunday morning the New York Jets officially announced that Chandler Catanzaro has announced his retirement. In a corresponding move, the team signed kicker Taylor Bertolet.
Normally we wouldn't advocate for someone to lose their job, but when you've performed as poorly as Chandler has in practice, training camp, and now in-game action vs the New York Giants in preseason Week 1, the writing was on the wall.
Catanzaro missed two extra points during the preseason opener which was the apparent cherry on top of the pie that ended his run with the Jets.
This offseason the Jets signed Catanzaro to a one-year $2.3 million contract with only $100K guaranteed. A far cry from what their former kicker Jason Myers got from the Seattle Seahawks in free agency this offseason: four-year $15.45 million with $5.5 fully guaranteed in 2019.
Jets fans wish with all the money the team had this offseason that it could've been used at kicker, instead of going cheap at the position.
Regardless, that's in the past, so now that Cat is gone, now what?
In the immediate, the Jets brought back a name they're familiar with in Bertolet. He was with the team back last summer but has zero NFL experience, which means the kicker position remains a concern.
Since he was with the Jets in 2018, he played in the Alliance of American Football with the Salt Lake Stallions. During that run before the league collapsed, he converted 64 percent of his field goals including 57 percent from 50 yards plus (4-of-7).
Taylor's lack of stats and experience doesn't inspire a lot of confidence. It's a nice band-aid for now and clearly an improvement over Chandler, but there's someone else who deserves consideration.
Recently The Jet Press started a social media campaign for former Atlanta Falcons kicker Matt Bryant to join the green and white. When the Jets started to experience some uncertainty at the position, we reached out to Bryant over Twitter to gauge his interest and he confirmed he'd love to come and even provided us the J-E-T-S chant.
Some concerns Jets fans have brought up are Matt Bryant's age (44). He has already confirmed he doesn't intend on retiring after being let go by the Falcons in February. The pros with acquiring Bryant: he's a free agent and he's only going to cost you money which is good.
***UPDATE*** Kaare Vedvik has been traded to the Minnesota Vikings. 
One other option that has been floating out there since 2018 is trading for a kicker.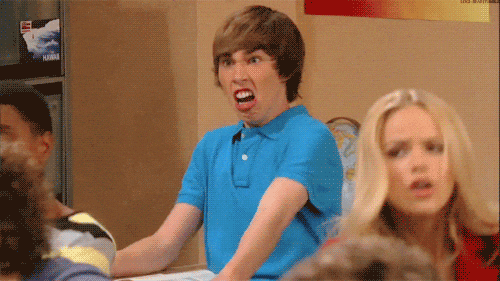 While I know that sounds crazy a lot of Jets fans have actually been advocating for it on social media.
Kaare Vedvik is a name buzzing on social media.
He's a 25-year old kicker from Norway. He signed with the Ravens in 2018 as an undrafted free agent out of Marshall.
After having an outstanding preseason last year, Baltimore was in the process of trading him. NFL teams don't carry two kickers and the Ravens already have one of the best kickers in the league (Justin Tucker).
Although before the team could trade him last year he was assaulted in East Baltimore and suffered serious head and facial injuries and was rushed to the hospital. Here are the graphic details from Ravens reporter Ryan Mink:
"On the night before final cuts were set to be made, the time when another team would presumably call for his services, Vedvik went out for some drinks in Fells Point with teammates. When they left to go home, he stayed out.
Early Saturday morning on Sept. 1, 2018, Vedvik was jumped and brutally assaulted. He suffered head and significant facial injuries. His teeth were knocked in. The attackers dropped him in East Baltimore, where he was found at about 4 a.m. Vedvik was rushed to Shock Trauma and spent the next five days in the hospital."
After that horrific situation, he made his return to the Ravens during Week 1 of the 2019 preseason and it was like he never left:
"he boomed field goals from 55, 45, 29 and 26 yards out, and uncoiled two booming punts for an average of 55.5 yards," per the Baltimore Ravens official team site.
While trading for kickers may seem odd, this may be the time for an exception. The New York Jets were mentioned as a team potentially interested in Vedvik on the Ravens site.