Jets News
Joe Namath learns valuable lesson in social media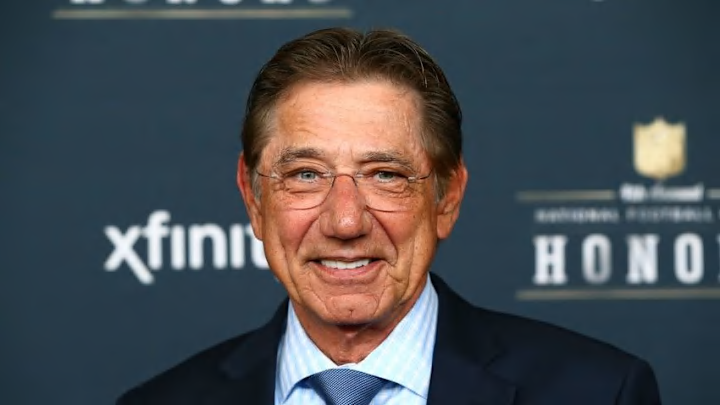 Jan 31, 2015; Phoenix, AZ, USA; New York Jets former quarterback Joe Namath on the red carpet prior to the NFL Honors award ceremony at Symphony Hall. Mandatory Credit: Mark J. Rebilas-USA TODAY Sports
Legendary quarterback Joe Namath of the New York Jets questioned the legitimacy of Geno Smith's injury.  Namath said that because he was standing on the sidelines, he wondered how hurt he was.
So now the best quarterback the New York Jets have ever had learned a valuable social media lesson over the weekend.  He shouldn't be tweeting about such things.
Related Story: Another bad break likely signals end of Geno Smith era on Jets
Former Jets head coach, Herman Edwards, famously says, "Don't press send" when he talks about current players posting on social media.  Joe Namath should take that advice.
Yes, quarterback Geno Smith was walking around the sidelines.  According to Smith, he wanted to play. As per the Media Relations Department of the Jets, Smith said: "Honestly, I was begging to go back out there, but I understand they're doing their jobs so we'll see how it goes tomorrow and move on from there."
More from The Jet Press
It's easy to believe Smith in the situation because he's been very candid.  He told the media he was angry about losing his starting job to Ryan Fitzpatrick in the first place, and he said he was "antsy" to get back in there, because the team was losing, and he wanted to help them win.
Must Read: Jets put on blast by Ryan Fitzpatrick despite win
The Jets left him out of the game as a precaution, but it was announced Monday that Smith has a torn ACL.  Namath shouldn't be so quick to judge a player when the team makes a medical decision.